Sell Gold in St. Louis
If you have gold jewelry or other gold items that are no longer of use to you, the experts at Used Jewelry Buyer would love to take it off of your hands in exchange for cash. You may be surprised at the cash value of your unwanted gold items. We are interested in buying the following gold items, including, but not limited to:
All varieties of old or broken jewelry
Dental gold
Scrap gold and platinum
Jewelers sweeps
Mountings
Charm bracelets
Bands and class rings
Chains
At Used Jewelry Buyer, we're committed to offering you the highest price for your gold in the St. Louis area. Our straightforward approach allows you to know the exact value of your gold items before we make a cash offer to you. We know that selling your gold may be a big step, so whether you're looking for extra cash from one piece or liquidating an entire estate, we have the experience and expertise you're seeking from a gold buyer.
Information for Selling Gold
When you sell your gold to Used Jewelry Buyer, we want you to be as educated about the process as possible to enable a smooth transaction. Our cash offer will be based on multiple variables, including the weight and purity of your gold. You can obtain a head start in understanding the gold selling and buying process by visiting the following additional resources that address commonly asked questions, a detailed description of how to calculate the value of your gold before bringing it in, and even information regarding our mail-in service for those who don't reside in the St. Louis area.
Contact Us today at (314) 974-6699 or visit our store in St. Charles, MO for more information.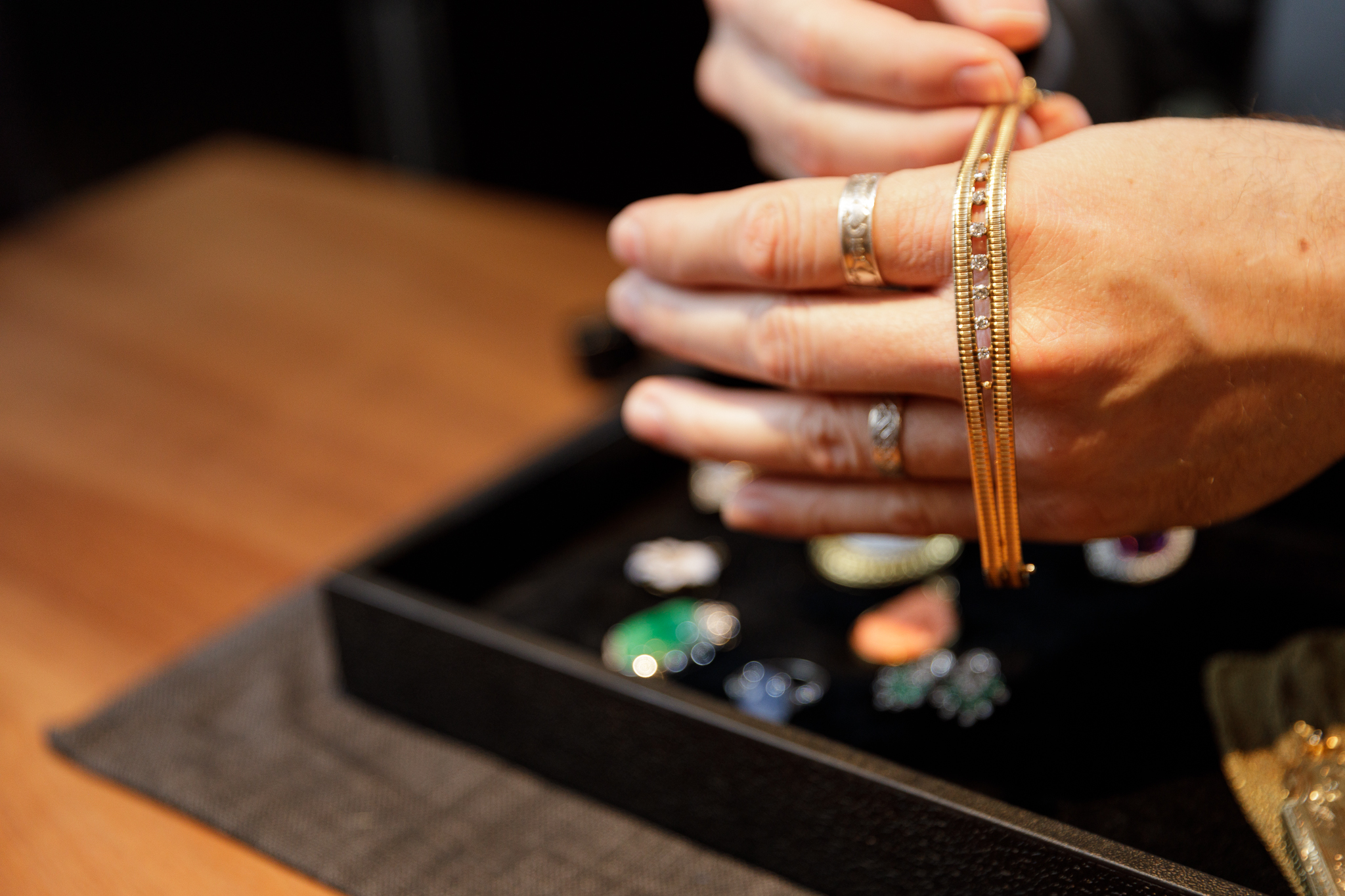 Gold Jewelry Gallery