Breitling Watches
Flying into the future, Breitling has become a well-known watch brand. Founder, Léon Breitling, began is work as chronographs were increasing in popularity for military and scientific purposes. His devices stood apart from the competition because of the sleek design and simple maintenance. The watches continue to follow these characteristics and more to meet the modern and active needs of its customers.
The Breitling watches took off in the years to come with several milestones. The company played a hand in WW2 in working with the Huit Aviation Department. In 1965 Breitling changed the industry, introducing the world's first micro-rotator automatic chronograph. More recently, Brently was given the role of official timekeeper for the World Swim League at the 2019 Surf Ranch Pro in California.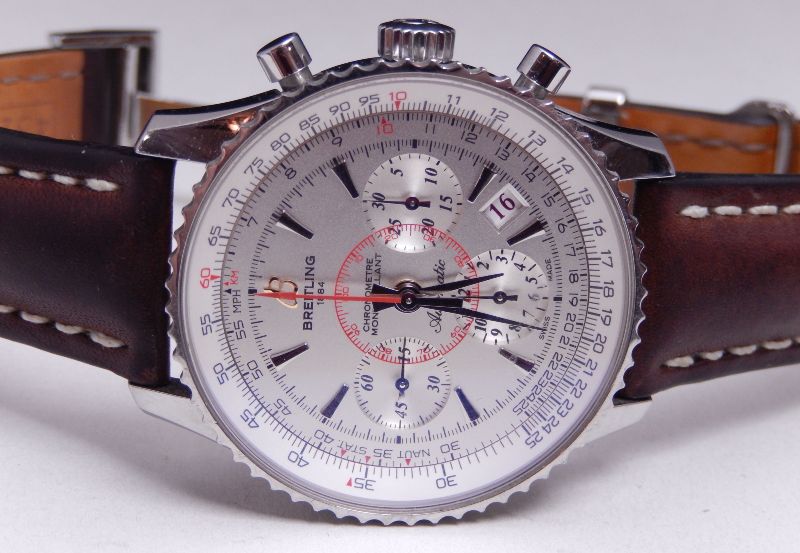 The timeless watch brand has made it a priority to keep up with current and future trends. In1969 the brand developed electric functioning quartz wristwatches. Smartphones changed the watch industry, so in 2015 Breitling made watches that were compatible with this modern technology. The Breitling Chronométrie is one of the most equipped research labs in the industry and has played a big part in research and development.
Breitling has partnered with several organizations that connect with aviation, exploration, film, and sport. The Breitling Jet Team is an internationally acclaimed jet team that has become the face of Breitling's aircraft heritage. Organizations like Outerknown and Ocean Conservation showcase the values that the company has for sustainability and care for the earth. Outerknown is a sustainable clothing company that creates products using plastic and other waste from the ocean. With Outerknown, they have used eco-friendly ECOYNL yarn in the straps of their Superocean Heritage II line watches.
Breitling Collections:
Navitmer
Aviator 8
Superocean Heritage
Superocean
Premier
Avenger
Chronomat
Professional
Galactic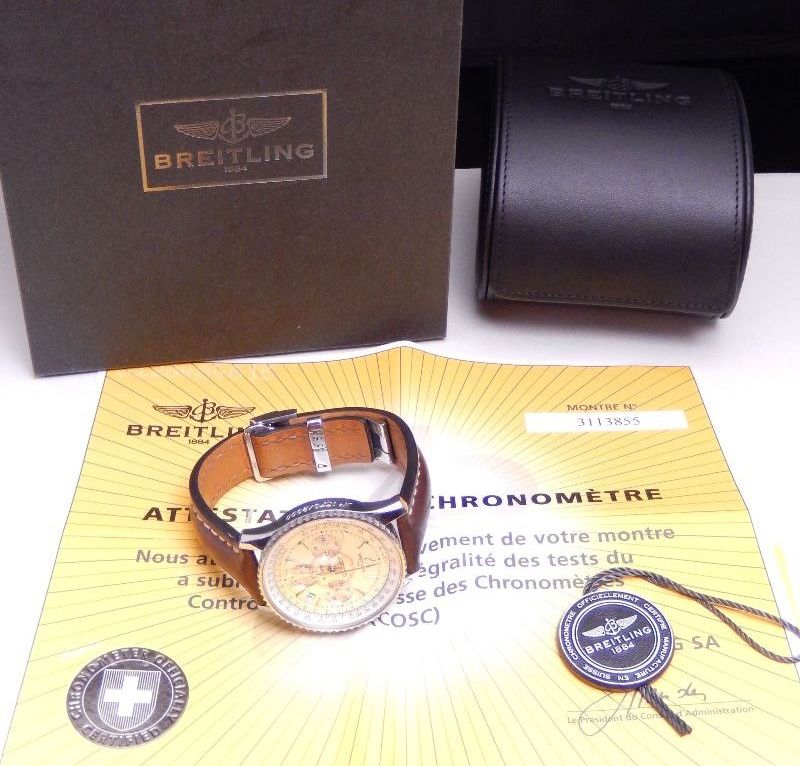 Contact our team today if you are looking to buy or sell a Breitling watch.