Native American Jewelry
Known for their ornate beauty and cultural influences, Native American jewelry dates back as far as 8800 B.C. when Native American tribes created jewelry using shaped multicolor stones and shells. As their techniques evolved, they began using other materials including copper, silver, ivory, amber, coral and turquoise to create intricate metal, beaded, and multi stone designs.
The most impressive history of Native American jewelry-making belongs to the Navajo, Santo Domingo, and Hopi artisans who used these materials to create distinctive pieces of jewelry.
Navajo
The Navajo were the first to use Turquoise in combination with silver and are most popularly known for these two designs:
Squash Blossom Necklaces - these are made up of squash blossom petal beads, and typically include an oversized naja pendant at the bottom
Concha Belts - made up of large silver, oval or circular ornaments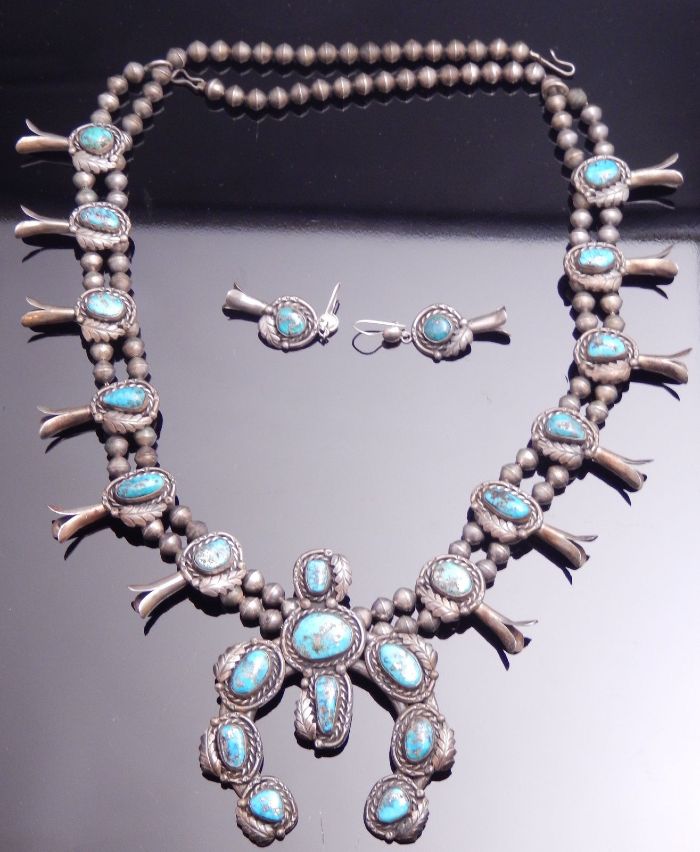 AB Hallmark Navajo Sterling Silver Turquoise Squash Blossom Necklace and Earring Set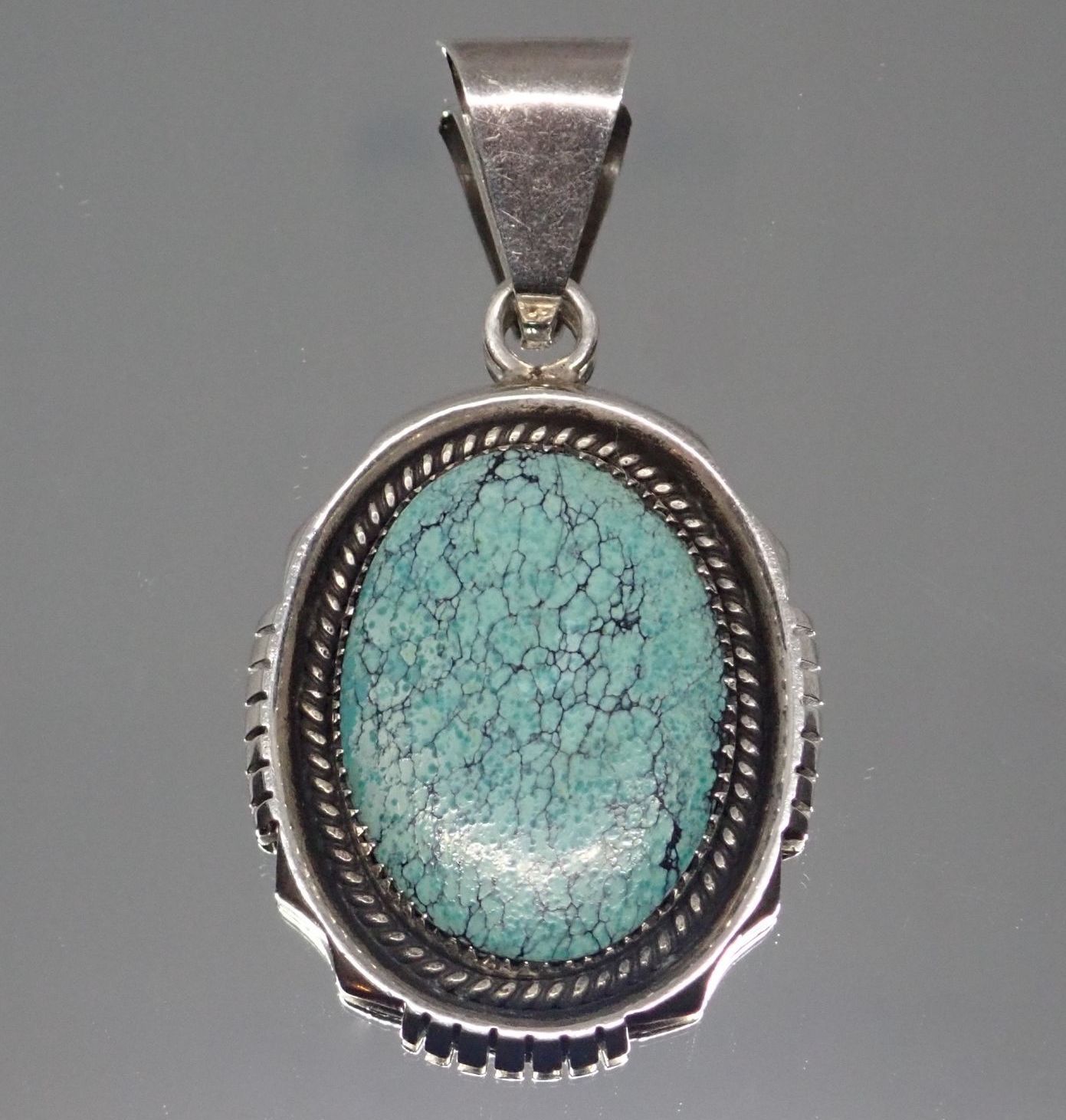 Clarence Bailon Santo Domingo Pueblo Sterling Silver Turquoise Southwest Pendant
Santo Domingo
Santo Domingo was part of the Pueblo Native American Tribe. They began designing jewelry in the early 19th century and are known for their mosaics, patterns of stone, jet, coral and shell designs used to create necklaces, pendants, earring, and rings.
The "heishi" is also a Santo Domingo specialty that consists of disk-shaped shell beads strung onto a string.
Hopi
The Hopi were the last tribe to develop their own identifiable style for Native American jewelry, beginning in the late 1930s. Hopi designed a silver layering technique called overlay that was traditionally marked by symbols or the names of the silversmiths. They would cut silver into abstract or figural designs, solder them to another piece, and then oxidize the background to create texture and accentuate its design.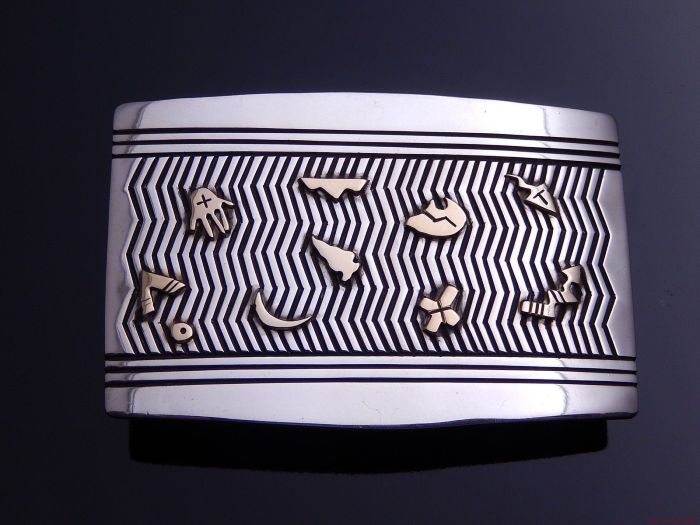 Kee Yazzie Navajo Hopi Silver & 14k Yellow Gold Rectangle Petroglyph Belt Buckle
Do you have Native American pieces to sell? Contact our team.
Native American Jewelry Pieces