Art Deco Jewelry
Art Deco describes a style that was most common in the 1920s-30s. This style utilizes basic geometric shapes and bright colors to create vibrant and interesting patterns. The Art Deco style was strongly influenced by other cultural styles including East Asian, Egyptian, Mesoamerican and African.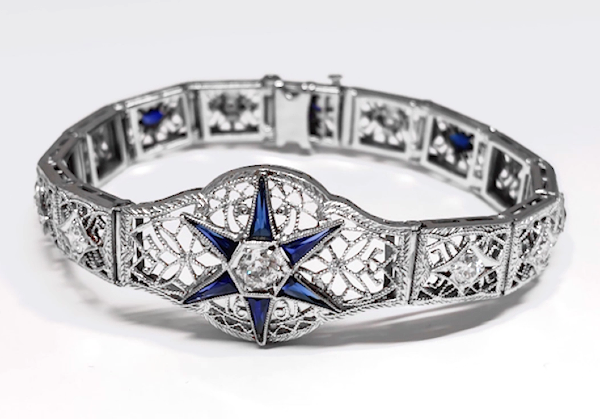 Common Art Deco jewelry features:
Geometric shapes
Symmetric lines
Elaborate patterns
Bold, colorful jewels and gems, such as rubies, emeralds and sapphires
Commonly silver, white gold or platinum
Popular types of Art Deco jewelry:
Long pendant earrings
Necklaces with many beads and pearls, often wrapped or layered
Multiple or thicker cuff bracelets
Oversized cocktail rings
Diamond watches with square or rectangle faces
Brooches and pins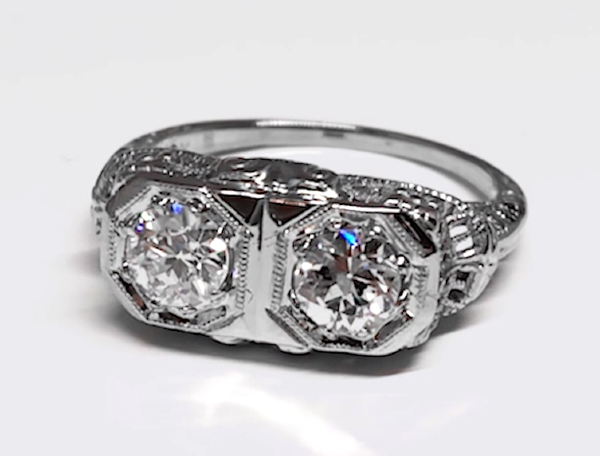 What is Filigree?
Filigree refers to a specific style of embellishing jewelry by layering thin threads of metal onto the piece. These fine threads of metal are typically twisted or curled to create a delicate design. Filigree can be found in jewelry throughout history, used to create designs of beautiful scrollwork or lacy flourishes. During the Art Deco period, filigree was often used to create symmetrical Art Deco style designs.
Art Deco Jewelry Pieces