Brian Hill - Over 45 Years of Experience
Working for You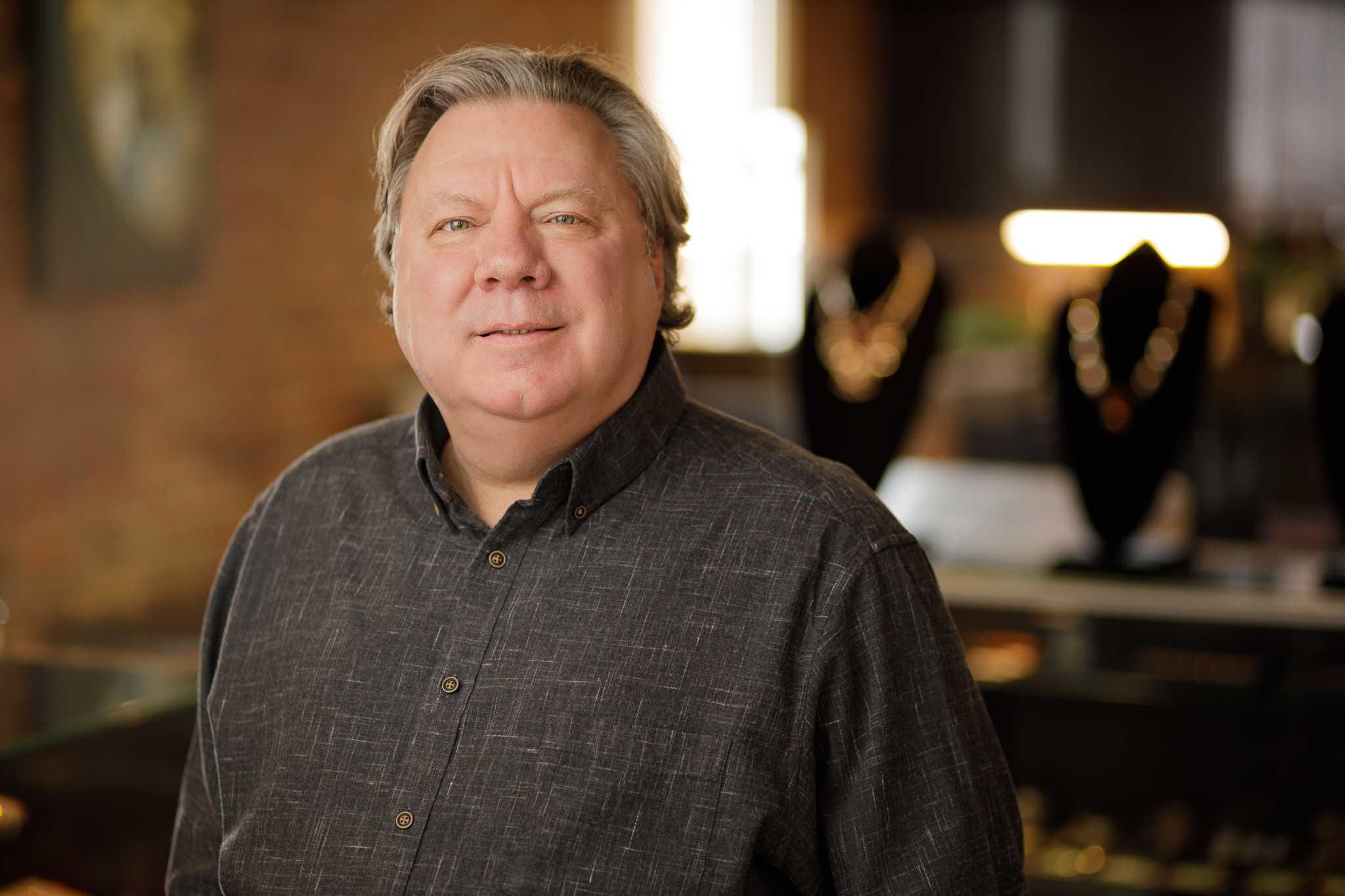 Welcome to the Used Jewelry Buyer! I'm Brian Hill, and throughout my career, my roles in this business have ranged from repair and manufacturing to jewelry buying to traveling for private estate sales. I started in the jewelry business in 1976, and after many years of experience, I founded this shop in 2009.
I have always been fascinated by the evolution and construction of jewelry. I enjoy studying what is going on in the jewelry business as well as researching the antique jewelry side of the business. It is so one-of-a-kind in nature that it is like a treasure hunt every single day since we never know what will come into the shop. Some of my favorite types of pieces include early 1900s jewelry, pieces that contain bugs, dragonflies and snakes, and art deco platinum, diamond, and gemstone jewelry.
Here at Used Jewelry Buyer, besides being the owner and founder, I am the primary buyer for all dealer purchases, house and office calls, estate liquidations and probates and all private estate sales. As a bustling, small locally owned business, I strive to deliver quick information on our purchases and sales along with providing friendly and knowledgeable service to all customers.
We buy and sell a wide range of pieces. You can come into our doors and find our cases filled with diamonds, watches, coins, costume jewelry and antiques. And, for those that sell with us, we don't cherry pick and are known to make at least an offer on a piece you bring into our shop. Whether you are selling a piece from your family's collection, something you found at an antique sale or stumbled upon, no deal is too big or too small. We'll inform you of what you have and determine the best price we can offer based on many years' of being in this industry.
When I am not helping customers in our shop or on-site, you can find me spending time with my grandkids, by a body of water flyfishing or traveling around.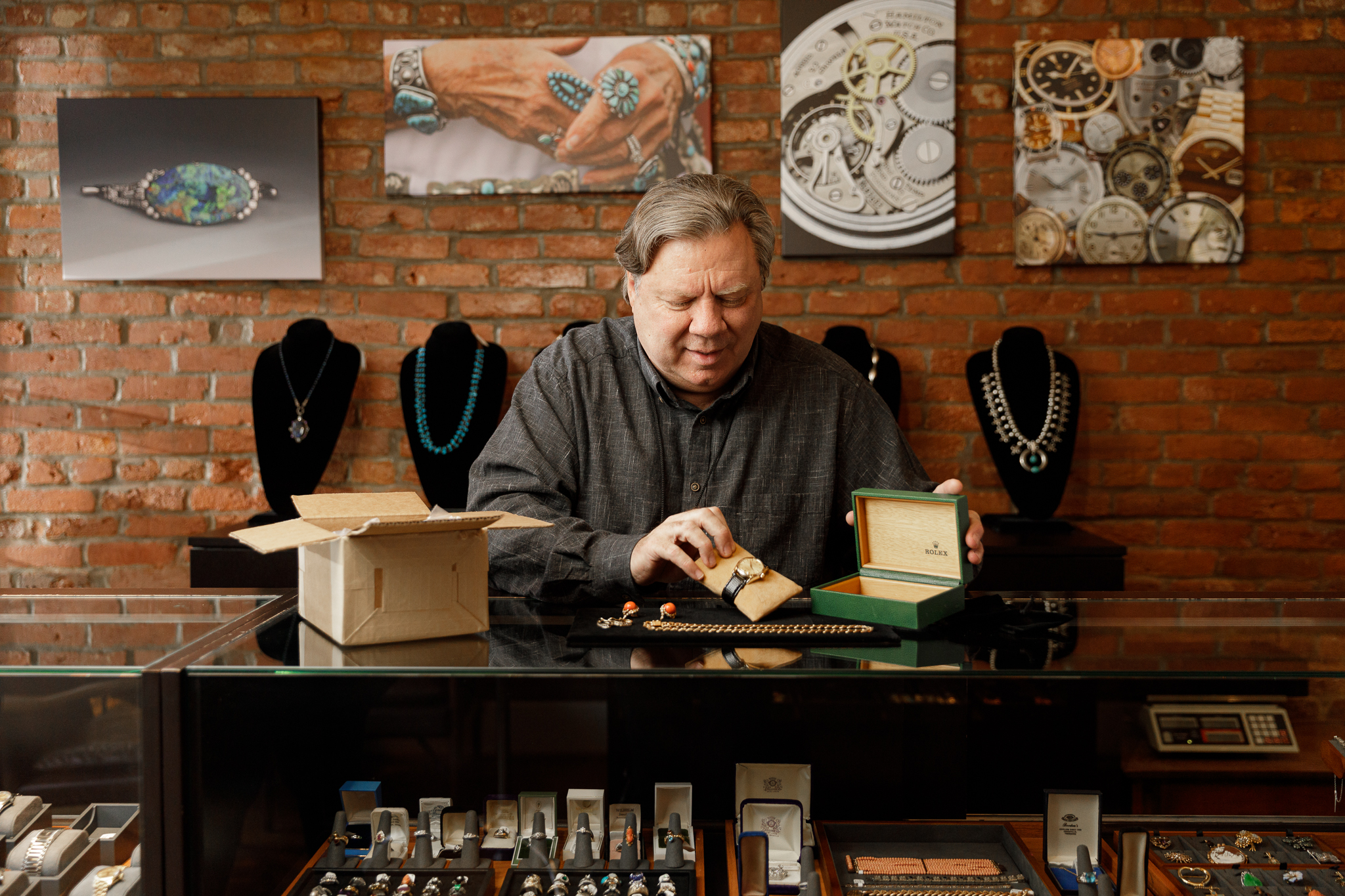 Contact Used Jewelry Buyer today, visit our store in St. Charles, MO, or call Brian Hill directly at (314) 974-6699