Victorian Jewelry
The Victorian era was one of the most influenced, and influential eras for jewelry design. Spanning over 60 years, this design era was defined by Queen Victoria and the events that took place throughout her life. Throughout the span of this design era, there are three distinct periods that influenced the progression of Victorian jewelry.
The Romantic Period (ca. 1837 – 1860) was a celebration of the young monarch's love with Prince Albert. Jewelry from this time tends to be simple, feminine and ornate, decorated with flowers, hearts, birds, and bows. These pieces were embellished with seed pearls, coral and turquoise.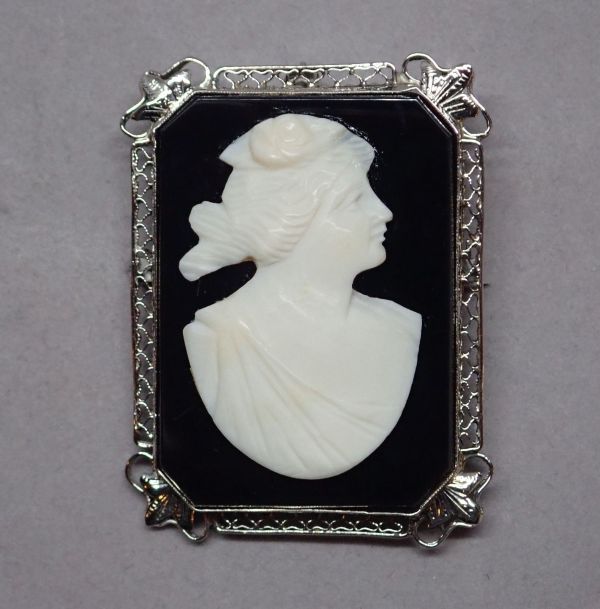 Regard Rings were popular during this period as a form of expressing your devotion to someone you loved. These rings were set with stones that corresponded to each letter: Ruby, Emerald, Garnet, Amethyst, Ruby, and Diamond.

Cameos depicting cupid or a loved one's face were also popular during this design era.
The Grand Period (ca. 1860 – 1880) took a drastic turn upon the death of Prince Albert. Queen Elizabeth was heartbroken, and her sorrow was greatly reflected in the design of jewelry. This style of jewelry was romantic, but the materials used were also black, the universal signifier of grief, using jet, onyx, and gutta percha. Dark red garnets and black enamel were often used in combination with these materials.
During this last period, the Aesthetic Period (ca 1880 – 1901), fashion was transforming, and Queen Elizabeth was looking towards a brighter future. During this period there was an appreciation and renewed interest in the value of handmade jewelry. The designs were completely opposite to the Victorian styles that preceded it. Jewelry was smaller, lighter and daintier, becoming more of an evening accessory rather than something you wore all day.
Lockets and heart pendants remained popular

Regard rings were replaced with Mizpah pieces, which means "the Lord watches over me" in Hebrew. These pieces were exchanged between two people to symbolize a close bond.

Diamonds and semiprecious gems such as opals, sapphire, rubies, and amethysts came into fashion

Victoria's daughter-in-law, Alexandra, also popularized the iconic Victorian choker necklace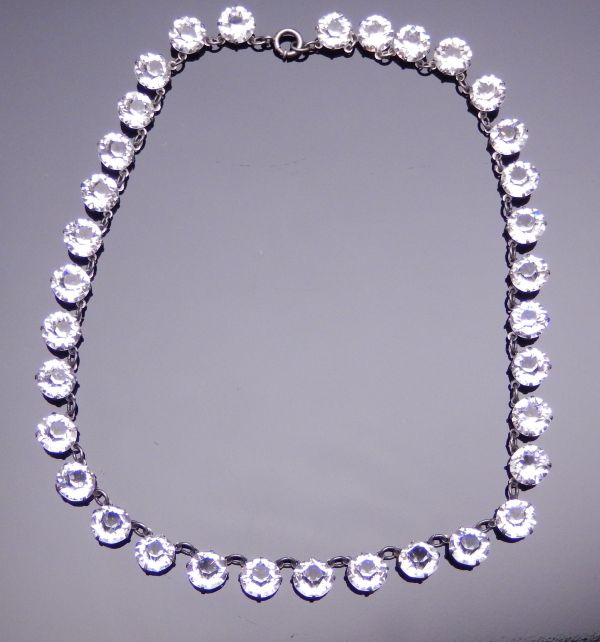 Some of the greatest inspirations for this design era emerged from well-known jewelry designers such as Gabrielle "CoCo" Chanel and Elsa Schiaparelli. These designers had a great influence on setting the tone for the evolution of "over the top", dramatic pieces of jewelry.
Do you have Victorian Jewelry pieces to sell? Contact our team.
Victorian Jewelry Gallery