Retro Jewelry
Retro Jewelry was one of the key styles to emerge in the 1940s. During this time, jewelry designers were largely influenced by the changes accompanying WWII. In fact, the use of yellow gold, rose gold, and green gold reemerged due to the government-restricted use of platinum.
The Retro Jewelry design era reflected a fusion of futuristic style while still incorporating key pieces from preceding periods. This resulted in a wide array of designs to choose from, creating pieces that were more geometric and modern along with others that were more romantic in style.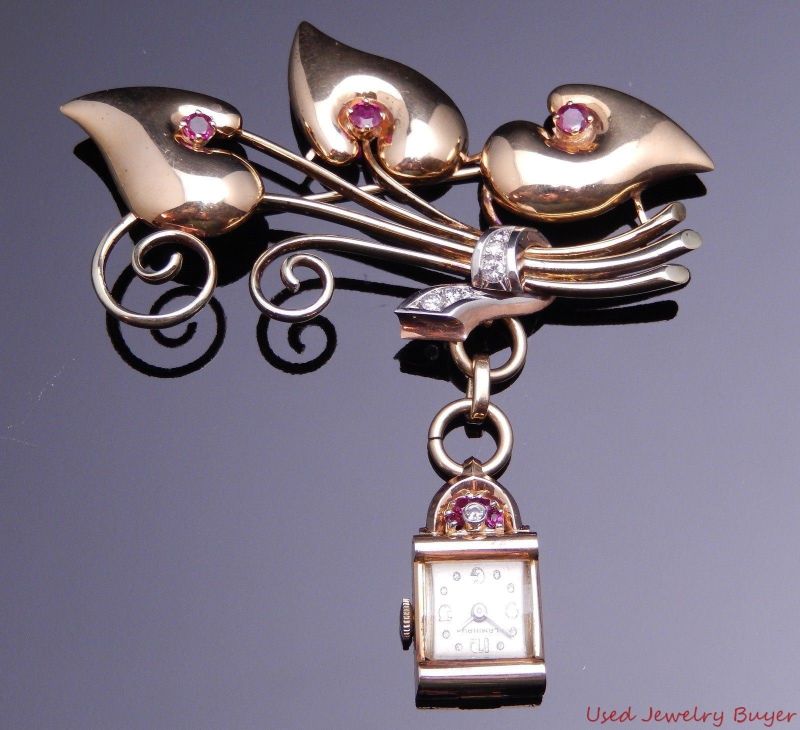 Retro Jewelry was designed to offset the more serious and masculine styles of clothing worn by women during the War years. They were used as statement pieces to add a feminine flare to their attire. A variety of gemstones, shapes, and materials were used to create unique styles.
Popular types of Retro jewelry:
Eye-catching, choker-length necklaces
Bold, sophisticated cocktail rings with large colored stones
Vibrant & feminine brooches with stylized butterflies, flowers, and scrolled bows
Earring with a distinct air of Old Hollywood glamor in many shapes and sizes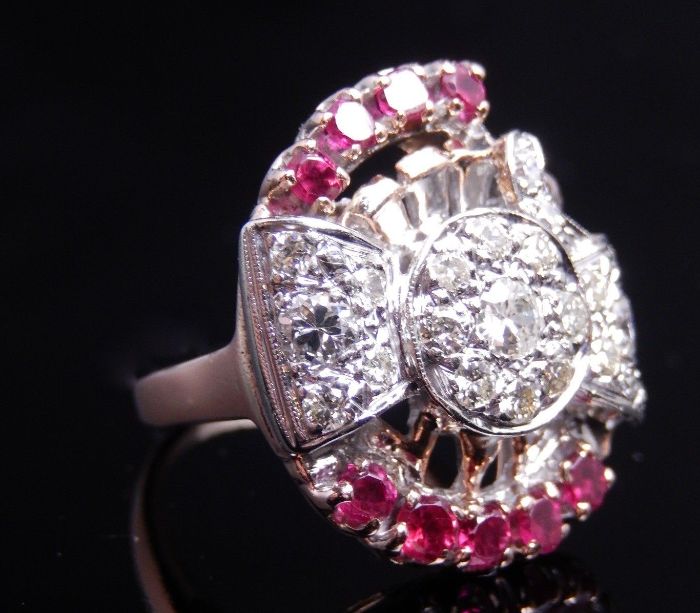 Because of their modern style and versatility, these pieces are still in great demand today. Whether you wear these pieces on a daily basis or save them for a special occasion, the vibrancy and beauty of each retro jewelry piece is sure to never disappoint.
Retro Jewelry Pieces