Mail-In Service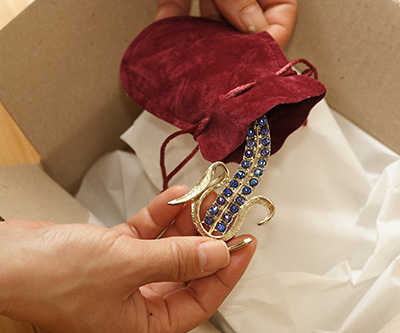 At Used Jewelry Buyer, we want to help you turn your unwanted valuables into cash. We are happy to accept your jewelry through mail in. Unlike other gold and silver buyers, Used Jewelry Buyer LLC also buys fine jewelry. For more information on the types of items we will accept, please visit the "What We Buy" page.
Working with Used Jewelry Buyer
We accept jewelry for purchase through the mail, but we do it differently than typical "cash for gold" buyers out there. We like to start by speaking with you personally on the phone — to see if it is really worth it for you to mail in your jewelry. It is important to us that you understand the process and what you can expect.
Sending Us Your Valuables
Once it's determined that you have valuable jewelry items to sell and we've developed a mutual trust, we will walk you through the process of sending us your jewelry.
Offer & Payment
If we arrive at an offer, we will discuss the best payment method for you. In addition to mailing you a check, we are offering PayPal payments and wire funds. Please contact us today to discuss how we can turn your unwanted valuables into cash through our mail in services.